Best areas in London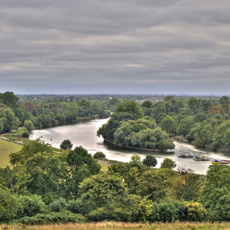 The popular London areas, villages, boroughs and postcode zones.
Although Greater London is made up of 33 Boroughs and 73 Parliamentary constituencies which cover 607 square-miles, the much smaller area of Central London is divided up into a number of popular areas, each with a distinctive character and feel, which often derive their names from landmarks, a historical event or a geographic fact. For instance, the area south of the Thames between Waterloo and London Bridge is called the South Bank, while The City of London is also known as The Square Mile. These areas are not necessarily exclusive regions so expect a lot of overlap. For example, both the Theatreland and the West End are converging areas in the City of Westminster. Knowing these area names is often essential to successfully navigating London town. Here is our guide to the most popular neighbourhoods that you are bound to encounter...
Popular neighbourhoods
London's regions
London's villages
Popular postcode zones
London Hotels

From cheap budget places to stay to luxury 5 star suites see our special offers for hotels, including from 0% off.